Cambodia Mountain Motorcycle tour
updated:
13/10/2014
0 comments
You will have chances to admire The Cardamom Mountains region – the largest wilderness in mainland Southeast Asia, preserving a remarkable number of species that are endangered (and in some cases extinct) elsewhere in the world and discover lifestyles of some ethic minorites like The Porr…
---
Destination: Phnom Penh Kompong Speu Veal Veng Koh Kong

Duration: 6 Days

Total approx: 760 km.

Transport:

wave_future
minsk
xl_cross
dirt_bike
baja_xr

Price: Contact Us

Departure:Weekly
We will transfer from Phnom Penh to Kompong Speu, where we l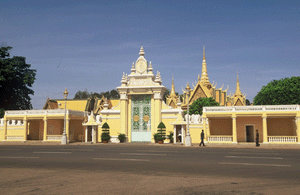 eave the highway and join the winding ox-cart track through Aural National Park to Sophat. We stay overnight here in a traditional village house.
DAY 2: CAMBODIA MOUNTAIN MOTORBIKE TOURS: MOTORBIKE TOUR TOWARDS CARDAMOM MOUNTAINS:
Riding along a challenging jungle path and crossing numerous rickety bridges through Araing and Thmor Bang, we enter the Cardamom Mountains. After two days, we ride a motorcycle to the coastal border town of Koh Kong.
DAY 3: CAMBODIA MOUNTAIN MOTORBIKE TOURS: KOH KONG MOTORBIKE TOUR:
We will make a motorbike trip towards the jungle trail through bamboo groves and rocky inclines to a set of river rapids. Cool off in the waters of the Ka Pow River, before returning to Koh Kong for the night.
We start a motorcyle trip through the Cardamoms, along the most extreme trail Cambodia has to offer, until we reach O' Saom. This isolated village is completely cut off from civilisation during the rainy season is completely self-sufficient, with its own homegrown fruits and vegetables and freshwater supply. Villagers also report the occasional glimpse of wild crocodiles. Here you have the option of either camping out or staying at their own guesthouse!
DAY 5: CAMBODIA MOUNTAIN MOTORBIKE TOURS:  VEAL VENG MOTORBIKE TOUR
We keep riding our journey along the trail to Veal Veng, another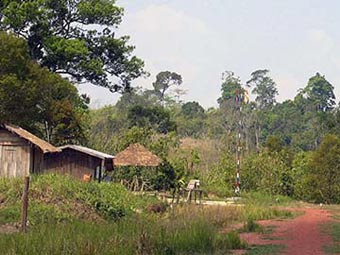 remote village where we stop for lunch. Leaving Veal Veng, we take a ride to the town of Pursat, famous for its marble sculpting, where we stay the night.
DAY 6: CAMBODIA MOUNTAIN MOTORBIKE TOUR:  MOTORBIKE TOUR TOWARDS PHNOM PENH
After an off-road adventure that rivals the best, it's plain sailing from Pursat along a new tarmac road, passing through Kompong Chhnang en route to Phnom Penh.
Inclusions:
Professional tour guide with his bike Honda motorbike 3rd party insurance – Applies only for riders having motorbike driving licence.
A cambodian driving licence will have to be purchased (45$)
Helmet, goggles, gloves, elbow and knee pads set River crossings
Hotel pick-up
Meals
Entrance fees for temples, national park or ferry
Exclusions:
Personal insurance
Damages to motorcycle
Fuel
Alcohol and soft drinks
Accommodation
Airport transfer and pick-up
Support vehicle on request ($180/day to be shared among the participants)
Personal expenses
Cambodia Mountain Motorcycle tour




Rating:

9.8

out of

10

based on

376

reviews.