Stellar Vietnam motorbike tour on Ho Chi Minh trails and coastline – 15 Days
updated:
15/01/2018
0 comments
The legendary Ho Chi Minh Trail was the supply line used by North Vietnam to link North and South Vietnam during the American War. Soldiers, ammunition, weapons and supplies were carried by hand, bicycle and truck for hundreds of kilometers through the otherwise impenetrable jungle that covered Vietnam's mountainous border with Laos. A testimony to the ingenuity, fortitude and commitment of the northern Vietnamese.Besides the history lesson on the legendary Ho Chi Minh trail, we will
---
Vietnam motorbike tour on Ho Chi Minh Trails along Coastal. Besides incredible riding, deep in the Vietnamese countryside, this ride takes in the charming ancient trading town of Hoian, Khe Sanh battle site and DMZ. We also take time to stay overnight in a traditional Thai hill tribe and visit to some tribal villages on the way.
The government already built a new highway on most of the original trail. However, we still have some parts on tracks and short-cuts that offer off-road riders a chance to test out their riding skills. The riding hours are longer than a Northern Vietnam trip, however the scenery is not as beautiful as in North Vietnam. It's more about Vietnam War!
Please note that Ho Chi Minh trail rides cost more than our standard rides as we have to pay the guide(s) and bikes back to Hanoi. In addition, food and hotel in South Vietnam cost more than in the Northern mountain parts.
We also recommend you to bring your riding gear as if you get all from us, it's not easy for our guide(s) to carry them back Hanoi.
DAY 1: Vietnam motorbike tour on Ho Chi Minh Trails : HANOI MOTORBIKE TOUR TO PHU YEN (SON LA)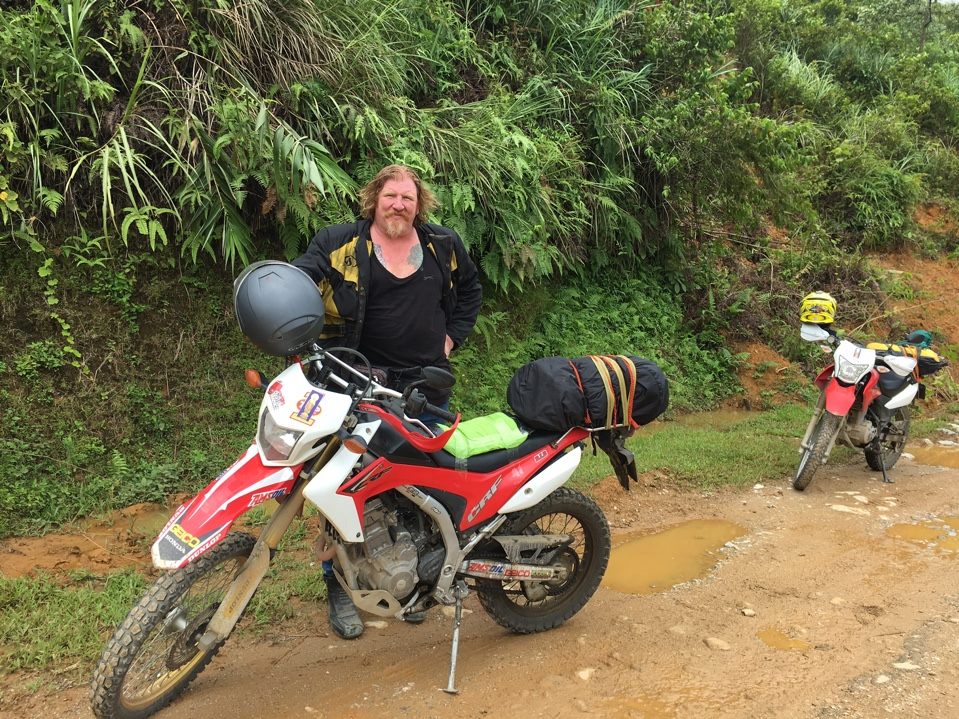 Start our Vietnam motorbike tour by riding to Phu Yen on country road with a stop in Son Tay. On November 20-21, 1970, a joint force composed of USAF Special Operations and rescue personnel and U.S. Army Special Forces, supported by U.S. Navy Carrier Task Force 77, made a daring raid on the Son Tay prison camp located less than 50 miles from Hanoi. The objective was to rescue as many as 100 U.S. captives thought to be held there.
The assault troops, in six ARRS helicopters accompanied by two C-130 aircraft, flew 640km to Son Tay from bases in Thailand. U.S. Navy pilots made a diversionary raid while 116 USAF and Navy aircraft from seven air bases and three aircraft carriers flew refueling, surface-to-air missile suppression, fighter cover, close air support, early warning, communications support and reconnaissance missions.
There was no prisoners found in camp.
After lunch, ride on the winding mountain road to Phu Yen, a small mountain town in Son La province to take in some of the best mountain views in Northwest Vietnam and overnight in Hoang Gia Hotel.
Summary
Distance:  170 km
Accommodation: Hotel in Phu Yen
Meals: Lunch, Dinner
DAY 2: Vietnam motorbike tour on Ho Chi Minh Trails : PHU YEN MOTORBIKE TOUR TO MAI CHAU (HOA BINH)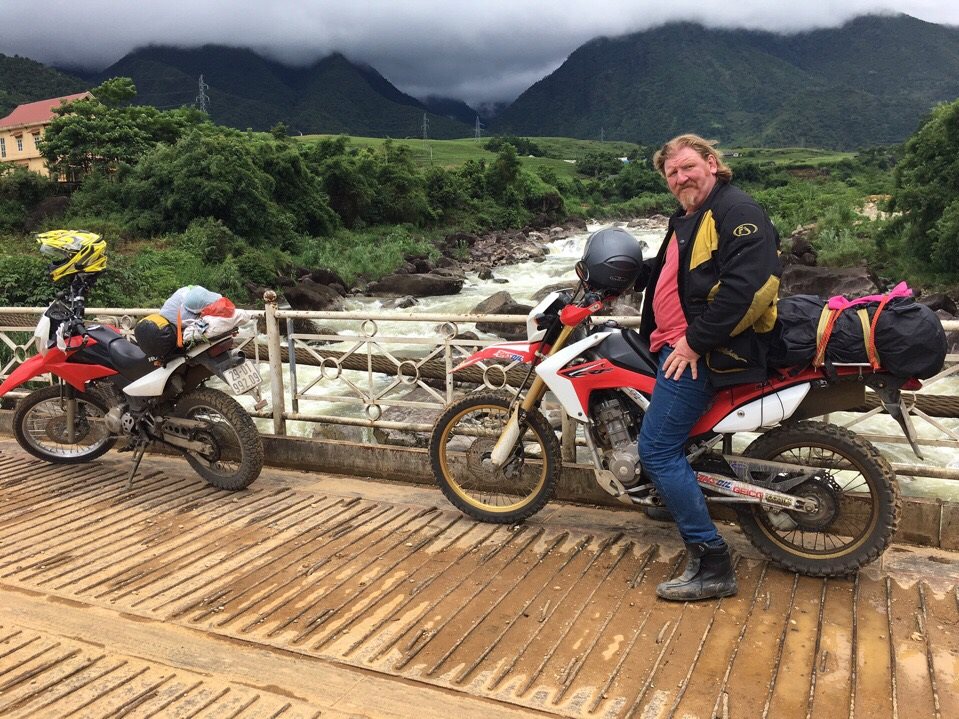 There are many small roads that lead into the mountains around Mai Chau so we'll take the chance to motorcycle out to isolated H'mong, Dao and Thai villages. We will take on the challenge of an old road built by the French army and spend the afternoon exploring nearby villages.
Overnight in a Thai ethnicity stilt house in Mai Chau.
Summary
Distance:  150 km
Accommodation: Homestay in Mai Chau
Meals:   Breakfast, Lunch, Dinner
DAY 3: Vietnam motorbike tour on Ho Chi Minh Trails : MAI CHAU MOTORBIKE TOUR TO TAN KY (NGHE AN)
Motorcycle on a small, spectacular and paved trail along the Ma river until Cam Thuy town where we stop for lunch. Hit the Ho Chi Minh trail (now a newly built highway) all the way to Tan Ky town where we spend the night in a hotel.
Summary
Distance:  290 km
Accommodation: Hotel in Tan Ky
Meals:   Breakfast, Lunch, Dinner
DAY 4: Vietnam motorbike tour on Ho Chi Minh Trails : TAN KY MOTORBIKE TOUR TO PHONG NHA (QUANG BINH)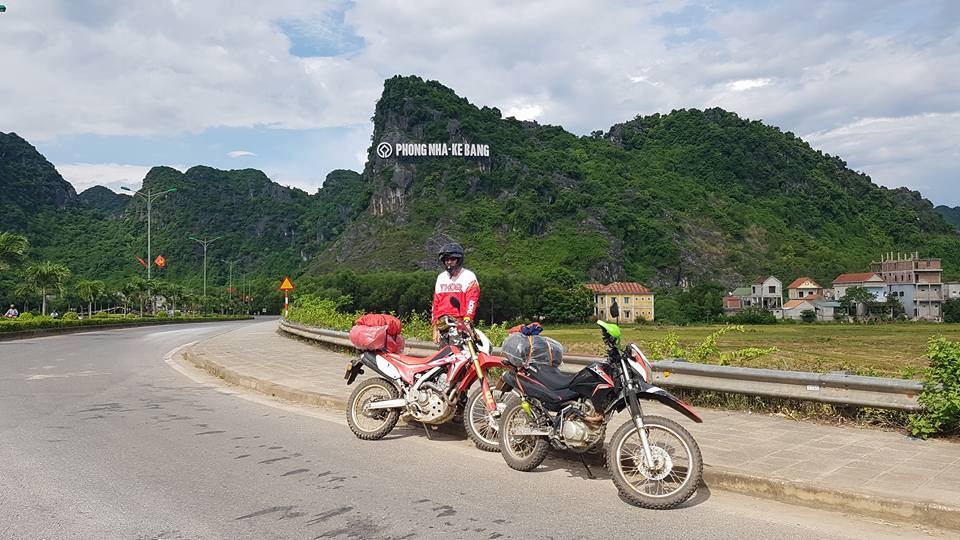 Ride on Ho Chi Minh Highway until Pho Chau where we stop to visit the HCM Trail victory monument which is in fact the real starting point of our HCM Trail ride.
Motorcycle all the way to Phong Nha – Ke Bang, the biggest and also the most beautiful cave in Vietnam and Indochina and is now a UNESCO World Natural Heritage site. The karst formation of Phong Nha-Ke Bang National Park has evolved since the Paleozoic (some 400 million years ago) and so is the oldest major karst area in Asia.
Subject to massive tectonic changes, the park's karst landscape is extremely complex with many geographic features of considerable significance. The vast area, extending to the border of the Lao People's Democratic Republic, contains spectacular formations including 65 km of caves and underground rivers.
Summary
Distance:  280 km
Accommodation: Hotel in Phong Nha
Meals:   Breakfast, Lunch, Dinner
DAY 5: PHONG NHA MOTORBIKE TOUR TO DONG HOI (QUANG BINH)
Boating and exploring World Heritage site of Phong Nha where local civilians and military sheltered from incessant bombing during wartime. Then we drive down to the coastal town of Dong Hoi, which was heavily shelled by US warships during the war. At a hotel over looking the beach, we can take in some sunbathing by the beach.
Overnight in Dong Hoi.
Summary
Distance:  60 km
Accommodation: Hotel in Dong Hoi
Meals:   Breakfast, Lunch, Dinner
DAY 6: DONG HOI MOTORBIKE TOUR TO KHE SANH (QUANG TRI)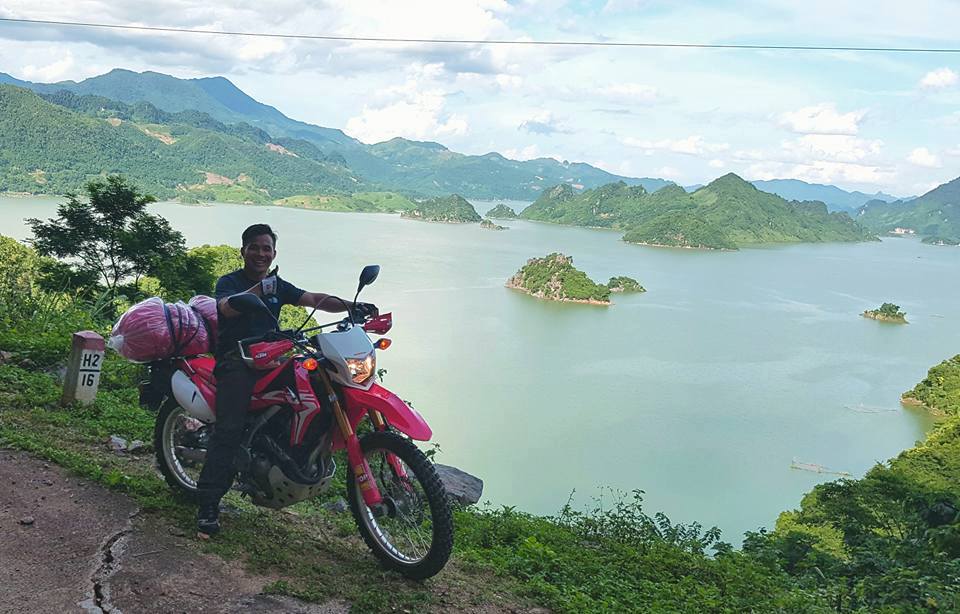 We strike south through foothills which were once sprayed heavily by Agent Orange towards the former DMZ. There is still much evidence of bombing on the mountain sides and from time to time we will see remnants of the original Trail. We take in the Vinh Moc tunnel, the famous Hien Luong Bridge (former demarcation line between North and South Vietnam, the Truong Son Cemetery and finally Khe Sanh (former US Marine base).
Overnight in Khe Sanh.
Summary
Distance:  200 km
Accommodation: Hotel in Khe Sanh
Meals:   Breakfast, Lunch, Dinner
DAY 7: Vietnam motorbike tour on Ho Chi Minh Trails : KHE SANH MOTORBIKE TOUR TO HUE (THUA THIEN HUE)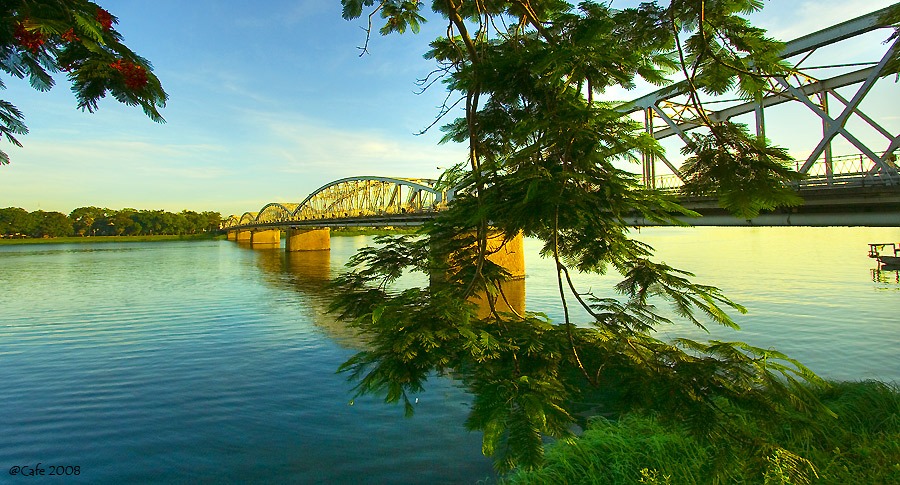 In the morning we head south over the Da Krong Bridge (built by the Cubans in 1973) into the infamous A Shau valley, an area of intense wartime activity. Passing Hamburger Hill and mountains still barren due to the extended effects of Agent Orange, we arrive at A Luoi, where there are many Bru Van hill tribe people. Then, cruising through green back country down the steep Me Oi Pass, we continue on to the beautiful city of Hue which lies along the banks of the Perfume River.
Overnight in Hue.
Summary
Distance:  180 km
Accommodation: Hotel in Hue
Meals:   Breakfast, Lunch, Dinner
DAY 8: HUE MOTORBIKE TOUR TO HOI AN (QUANG NAM)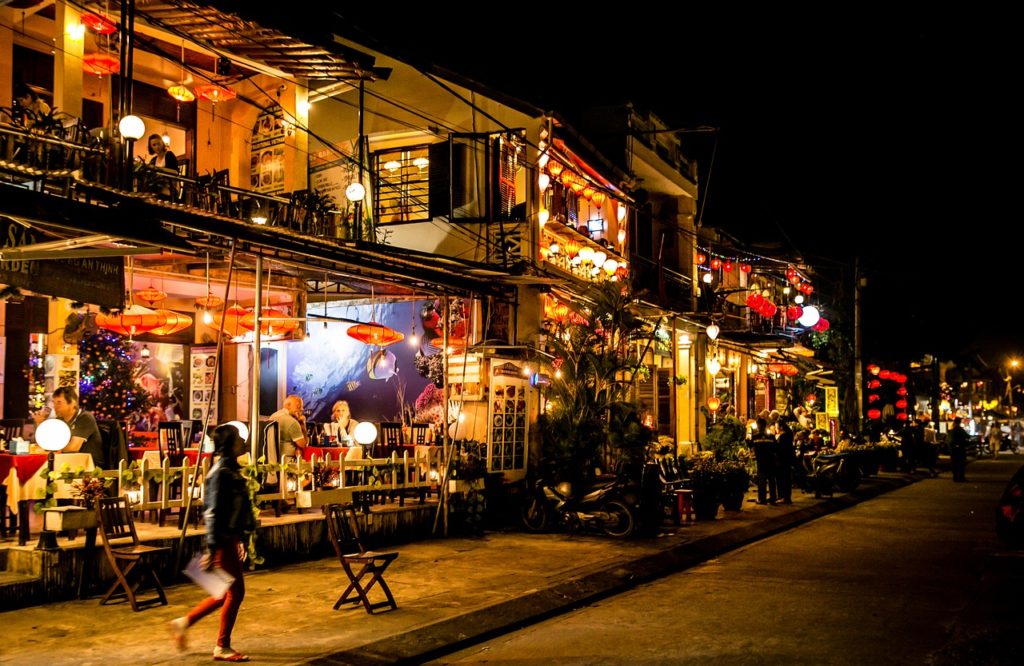 See the Forbidden Citadel in the morning. Join the National Highway 1 and head up the Hai Van Pass (Cloudy Pass) before the World Heritage site of Hoi An, a major trading centre in SE Asia in the 16th and 17th centuries.
Overnight in Hoi An.
Summary
Distance:  150 km
Accommodation: Hotel in Hoi An
Meals:   Breakfast, Lunch, Dinner
DAY 9: Vietnam motorbike tour on Ho Chi Minh Trails : HOI AN (RELAX)
Whole morning exploring the old town of Hoi An. Afternoon at the Cua Dai beach, about 6km from the old town.
The former harbour town of the Champa people at the estuary of the Thu Bon river was an important Vietnamese trading centre in the 16th and 17th centuries, where Chinese from various provinces as well as Japanese, Dutch and Indians settled down.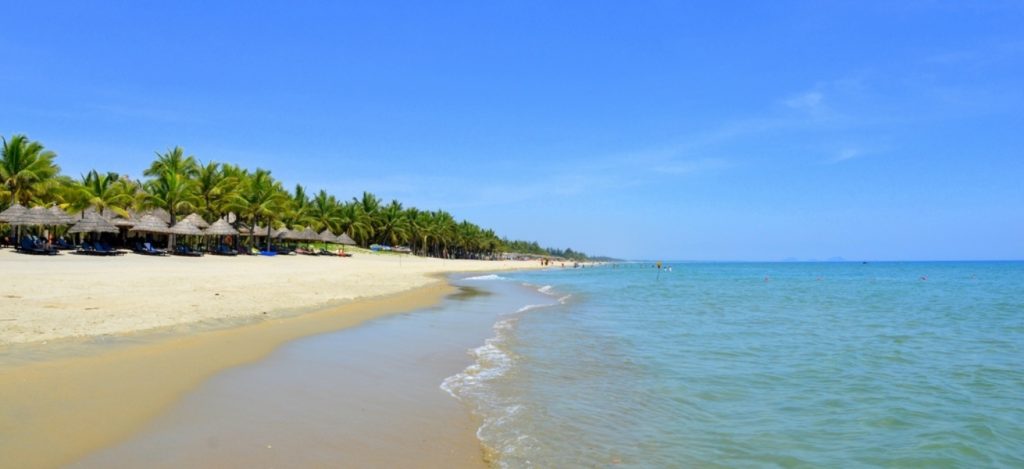 During this period of the China trade, the town was called Hai Pho (Seaside Town) in Vietnamese. During the French colonial period (1883 – 1945), it was called Faifo. Originally Hai Pho was a divided town, because across the "Japanese Bridge", it used to be the Japanese settlement (16th – 17th century). The bridge (Chua Cau) is a unique covered structure built by the Japanese, the only known covered bridge with a Buddhist pagoda attached to one side.
The town is known to the French and Spanish as Faifo, and by similar names in Portuguese and Dutch. A number of theories have been put forth as to the origin of this name. Some scholars have suggested that it comes from the word "Hai pho" meaning "sea town", while others have said that it seems more likely to simply be a shortening of Hoi An pho, "the town of Hoi An", to "Hoi pho" which became "Faifo".
In 1999, the old town was declared a World Heritage site by UNESCO (the United Nations Educational, Scientific and Cultural Organization) as a well-preserved example of a Southeast Asian trading port of the 15th to 19th centuries, whose buildings display a unique blend of local and foreign influences.
Today, Hoi An is still a small city, but it attracts a fair number of tourists, also being a well established place on the backpacker trail. Many visit for the numerous art and craft shops and tailors, who produce made-to-measure clothes for a fraction of the western price.
Summary
Accommodation: Hotel in Hoi An
Meals:   Breakfast
DAY 10: HOI AN MOTORBIKE TOUR TO KON TUM TOWN
We strike back up to the mountains, rejoining the Trail at Phuoc Son (also known as Kham Duc). From there we head up the towering Lo So Pass, passing through remote areas thinly populated by peoples of the Ba Na ethnicity. Edging close to the border with Laos, where a number of Trail arteries crossed over in Laos, we continue on to Kon Tum. Overnight in Kon Tum.
Summary
Distance:  290 km
Accommodation: Hotel in Kon Tum
Meals:   Breakfast, Lunch, Dinner
DAY 11: KON TUM MOTORBIKE TOUR TO BUON MA THUOT (DAK LAK)
In the morning we motorcycle head south through the Central Highlands, passing Pleiku and the Ia Drang valley battlefield, before continuing onto Buon Ma Thuot (also known as Buon Me Thuot), the city where northern forces launched their final assault on the then Saigon. Buon Ma Thuot produces most and best coffee products in Vietnam. Overnight in Buon Ma Thuot.
Summary
Distance:  240 km
Accommodation: Hotel in Buon Ma Thuot
Meals:   Breakfast, Lunch, Dinner
DAY 12: Vietnam motorbike tour on Ho Chi Minh Trails : BUON MA THUOT MOTORBIKE TOUR TO NHA TRANG CITY
We take an easy motor ride back down off the Tay Son highlands towards the coast, arriving at Highway 1 some 30 km north of Nha Trang. Taking in this scenic coastal stretch past turquoise waters and scarlet fishing boats, we arrive in the bright lights of Nha Trang and its relaxing holiday options. Overnight in Nha Trang.
Summary
Distance:  190 km
Accommodation: Hotel in Nha Trang
Meals:   Breakfast, Lunch, Dinner
DAY 13: Vietnam motorbike tour on Ho Chi Minh Trails : NHA TRANG (RELAX)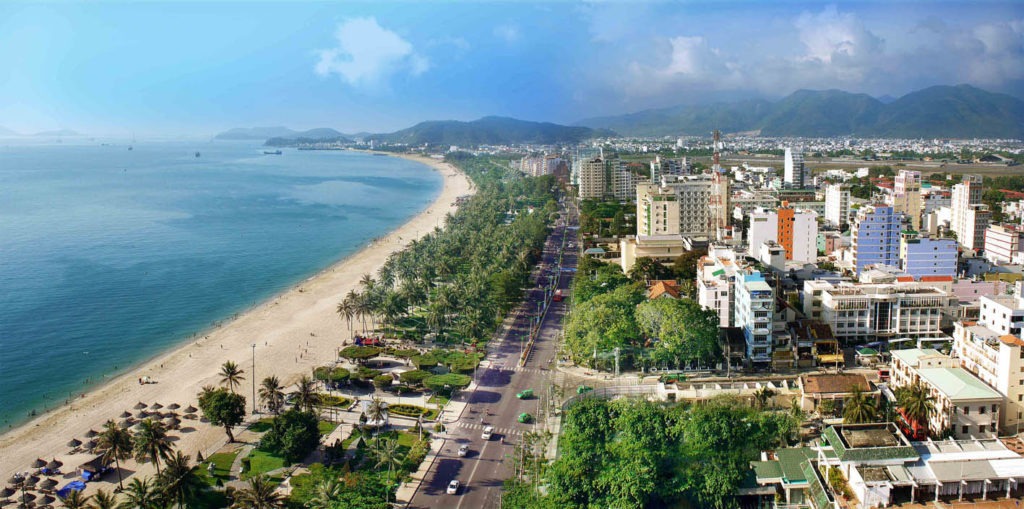 Nha Trang Beach
A free day by the beach before gathering for a seafood feast to recount our adventure and toast the Ho Chi Minh Trail.
Summary
Accommodation: Hotel in Nha Trang
Meals:   Breakfast
DAY 13: Vietnam motorbike tour on Ho Chi Minh Trails : NHA TRANG MOTORBIKE TOUR TO DA LAT CITY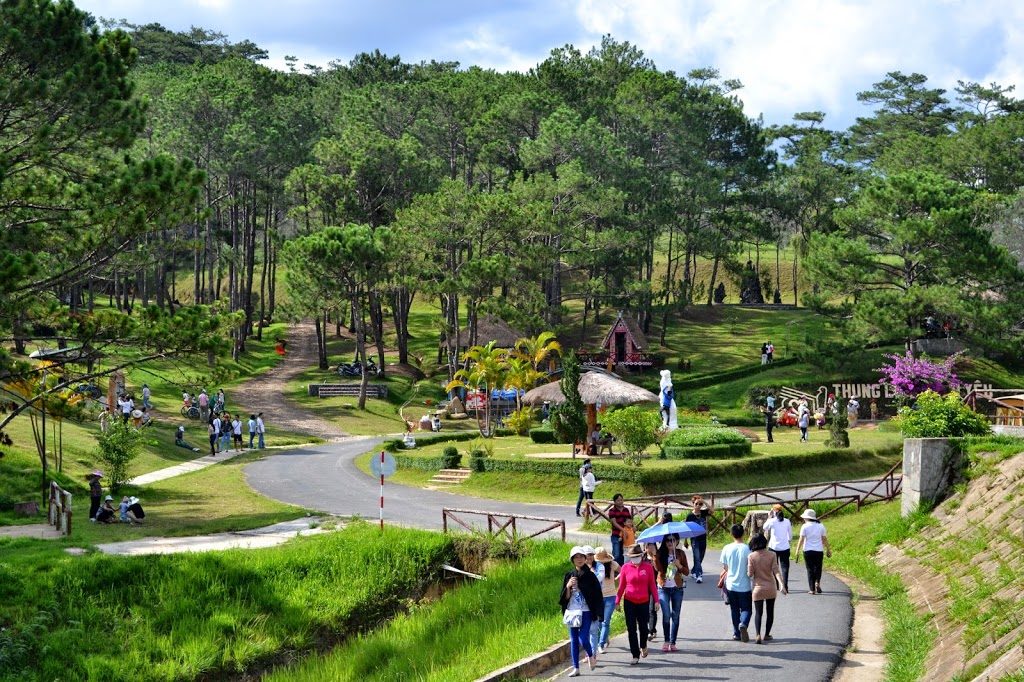 This 150km ride shows you some footages of the famous 2008 BBC's Top Gear Vietnam Special show. Mountainous motor ride on the Central Highland.
Da Lat is known as "The City of Love" and is a favorite holiday resort for Vietnamese as well as the French. With evergreen forests, waterfalls, beautiful lakes, the country's best flower gardens, and delicious fresh produce, Da Lat has always provided a welcome respite from the heat of the lowlands. We can spend the day visiting the highlights of Da Lat – its gardens, cathedral, waterfalls, market, Valley of Love, convent, university, train station and key pagodas. Overnight in Da Lat for the second night.
Summary
Distance:  150 km
Accommodation: Hotel in Da Lat
Meals:   Breakfast, Lunch, Dinner
DAY 14: Vietnam motorbike tour on Ho Chi Minh Trails : DA LAT MOTORBIKE TOUR TO CAT TIEN NATIONAL PARK (BINH DUONG)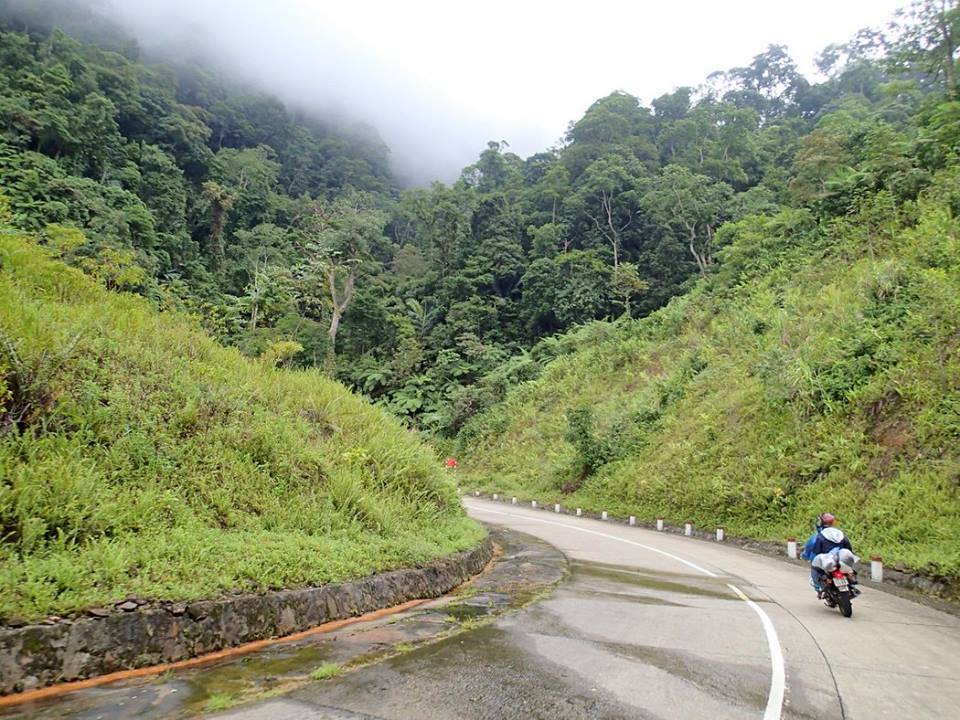 Down on road 20, we ride to Cat Tien National Park. This forest area used to be the head quarter of Vietnamese army during the war. The park suffered historically during the Vietnam War when it was extensively sprayed with herbicides like the defoliant Agent Orange. To this day these areas have extensive bamboo and grassland cover and trees have not yet grown back.
Summary
Distance: 190 km
Accommodation: Guest-house in Cat Tien Park
Meals: Breakfast, Lunch, Dinner
DAY 15: CAT TIEN MOTORBIKE TOUR TO SAIGON
This is not so long but is a big day as traffic is very crazy when we enter Saigon (HCM City). We ride straight to the train station where we end the ride. If you need information about places to stay and/or to eat, our guide will be able to recommend some.
Summary
Distance: 160 km
Accommodation: Not included
Meals: Breakfast, Lunch
End of services
Note on client safety:
We reserve the right to deviate from this itinerary for any reasons, including road and weather conditions, frequency of visits to a village, or for any other factor which may influence client safety.
 Note: We provide support truck (120$ per day) for emergency and for your safe riding in Vietnam – Most of other tour operators do not offer that. Contact us if you think it's necessary.
Stellar Vietnam motorbike tour on Ho Chi Minh trails and coastline – 15 Days




Rating:

9.8

out of

10

based on

372

reviews.
* ACCOMMODATION:
– We endeavour to select a combination of good quality hotels that reflect the character of the local area as well as being as centrally located as possible, all the while striving to keep the cost affordable.
– Your trip will stay in a range of hotels / guesthouses with standardized quality.
– Please be aware that some hotel rooms, especially those in major urban centres or older cities, may be smaller than what you are used to in other parts of the world. Standards and ratings may also be different to your home country.
– Rooms are en-suite and either twin- or triple-share, depending on what you have booked. If you are a solo traveller, you will always be sharing a room with someone of the same sex otherwise you can pay a supplement to possess a single room
– If you are traveling as a couple and would prefer to have a double bed, please officially request a double room with us. We never presume that two people traveling together are a couple, even if you share the same surname, unless informed otherwise.
* MEALS:
– Your included meals are detailed in the 'More Inclusions' section of this document.
– Breakfasts are included every day in the hotel (except on the first morning). They are usually 'continental breakfasts', which are typical in most countries. A typical breakfast may consist of cereals with milk or yoghurt, bread, croissants, cold meats, cheese and a range of spreads, with fruit juice, tea or coffee to drink. It is rare to get a hot breakfast in Asia, though on some occasions there may be some hot food available as well.
Included evening meals are in local restaurants or accommodation places, and are either two or three courses. In most cases table water is provided with the meals, and if you wish to purchase additional drinks you can do so at your own expense.
– If you have any dietary requirements we will make every effort to cater to your specific needs as long as you advise your travel agent when you book, or make note by email before you set out. But please be aware that although we will do everything in our power to arrange it, we cannot guarantee that every restaurant we use will be able to cater to all dietary needs, particularly in Asia. We also cannot cater for tastes or dislikes, as most of our included evening meals feature a set menu.
* Ten Tips to Survive Vietnam's Traffic:
+ DON'T spend hours waiting to cross the street on foot: that constant tide of traffic won't stop until late at night, so
+ DO as the Vietnamese do: take the plunge and inch slowly across. Observe the Miracle of the Red Sea, as the traffic parts like magic, flowing smoothly in front of you or behind, meeting up again on the other side.
+ DON'T make any sudden or unpredictable movements: freeze if you have to, but never lunge forward or backward towards the safety of the sidewalk. In fact, you can do just about anything, but do it with conviction!
+ DON'T forget, if you're riding or driving, to look where you're going – all the time: if you hit anything in front of you, then it's your fault.
+ DO give way to any vehicle bigger and noisier than yours. Trucks and buses are particularly dangerous: often old, sometimes unsafe and usually all over the road.
+ DO watch out for unfamiliar obstacles: water buffaloes, rocks of various sizes, broken-down trucks…, people sitting in the road, missing bridges, girls in ao dai cycling five abreast, slow-moving mountains of farm produce, dog fights, impromptu football matches, piles of building materials – and almost no light on anything at night..
+ DON'T hesitate to take evasive action – even if this sometimes means leaving the tarmac or coming to a dead stop.
+ DO try to avoid getting involved in one of the all-too-frequent minor accidents that plague Vietnam's roads (and the major ones as well, of course), but if you are unlucky,
+ DON'T lose your cool, in spite of the interference of the large and vocal crowd that may gather: try to settle things amicably and swiftly. Sometimes, paying a reasonable amount of money will save you a lot of hassle.
+ DO remember that the only rule is: you're not allowed to bump into anybody… irrespective of what they did or should have done, or of what the road signs or traffic lights were telling them to do. Some people still seem to think that anything red means forward, comrade
* Tipping for guides & mechanic:
Our crews never expect tips themselves and will not ask for any; that's not what friends do! However, so if you are really satisfied with all of what they did for you, please don't mind tipping them a bit with a normal norm of US$ 7 – US$ 10/person for a guide per day and US$ 3 – US$ 5/person for a mechanic per day. (just don't forget Mum's souvenir).
Inclusions
Motorbike(s) (Honda or Yamaha)

Helmet(s)

Driving gears

Gasoline on tour

English or French speaking guide

Mechanic (only for group from 6 passengers)

Accommodation as indicated in the itinerary (based on twin or/and triple shared)

Homestay permission

Meals as indicated in the itinerary

Entrance fees & Sightseeing fees

Motorbikes one way shipping costs
Exclusions
Travel insurance

Visa

Air-ticket

Tips

Personal expenses
VIEW ROUTE MAP