Northern Vietnam Motorcycle Adventure
The Northern Vietnam Motorcycle Adventure
The fascinating and captivating region north of Vietnam's capital city, Hanoi, tends to escape most traveller's itineraries – Sapa being the exception. Whether it is due to time constraints or lack of awareness, this is truly a shame, for the provinces along the Chinese border contains some of the region's most diverse and captivating scenery. Mountains rise dramatically from the pastures like gargantuan bee hives.
Rice terraces stagger down valleys, mimicking the steps of mythical giants. Southeast Asia's deepest canyon scars the landscape. Ethnic minority villages that still remain untouched from tourist development are readily accessible, if you can find the way. The North is more than just a beautiful sector of the country – it is its own powerful force, beckoning those adventurers who so sorely wish to get off the banana pancake trail and experience a world unlike any other.
By leaps and bounds the best way to explore Northern Vietnam is by motorcycle. Nature's heavenliness can hardly be appreciated when confined by the windows of a bus, unable to pause at any moment you wish to take in the awe-inspiring topography.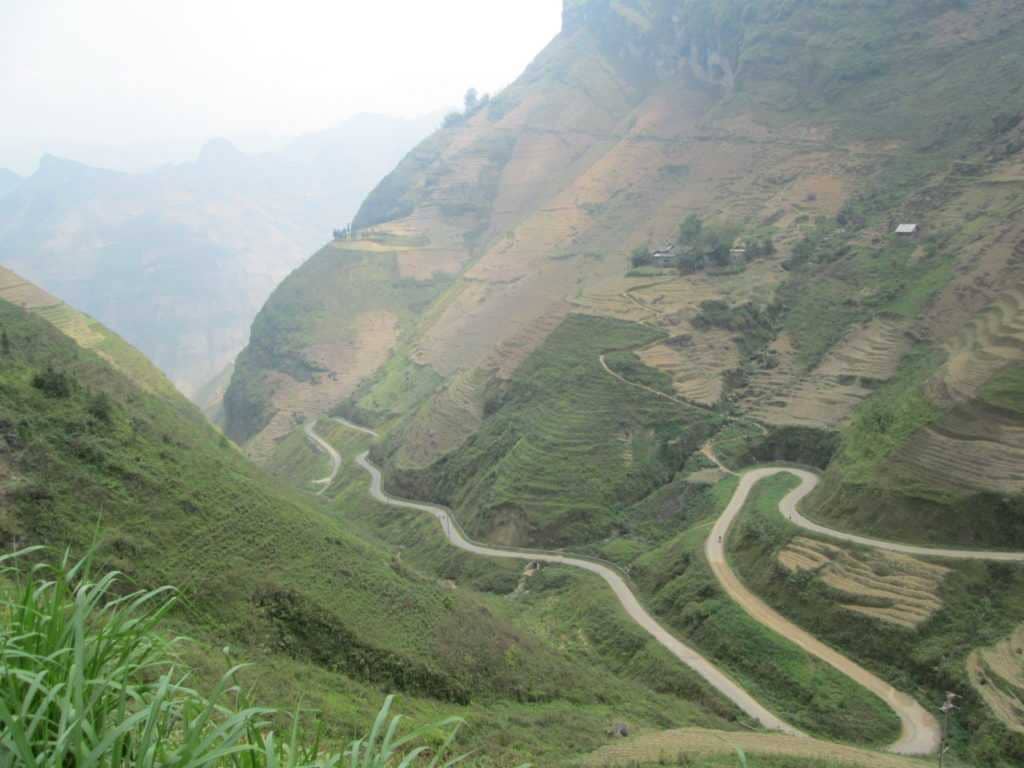 Lesh and I rode our motorbikes for more than 8 months and 15'000km all around Southeast Asia. After talking to friends of ours who had done the Northern Vietnam journey, our excitement levels were soaring as we left the bustling capital city of Hanoi and made our way towards the lesser-explored areas located near the Chinese border. Armed with a paper map, a tentative itinerary from our friend Micheal at VietLong Travel and a healthy appetite for adventure, we set forth with eyes wide on the open road.
Kilometre after kilometre passed us by as we rode through topography that dropped our jaws to the handlebars. The terraced fields in the Lai Chau and Lao Cai provinces were postcard perfect. The smiles worn by many of the Hmong people will forever be etched in our minds and in our hearts. If I close my eyes I can still vividly picture the bends in the road and the mountain passes we climbed. I am instantly transported to the seat of my Honda Win, leaning into one more banked curve on the edge of a tumbling cliff.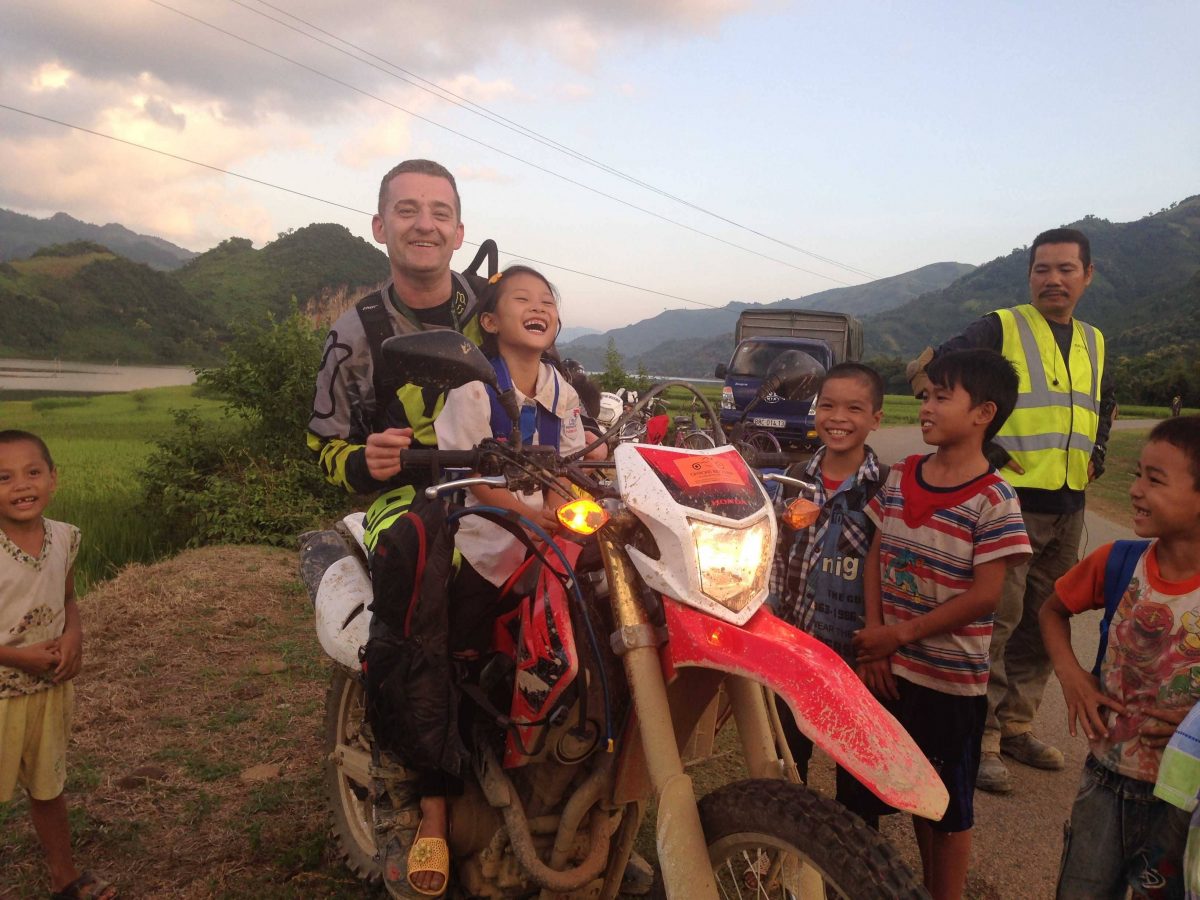 It is the famous Ha Giang province which proved to be the most memorable part of the adventure. The UNESCO Dong Van Karst Geopark – 2350 km² of imposing limestone mountains – is reminiscent of scenes from the Hollywood movie, Avatar. Words cannot accurately express the grandeur to be found just past Ha Giang; an area that still requires special permits to travel through legally. Lunar landscapes and abundant karst scenery are unlike anything to be seen elsewhere in Southeast Asia. If no other reason draws you into this undeservedly-neglected territory, this UNESCO Geopark site – only the second one in Southeast Asia – should be enough to make you change your plans and seek refuge in the North.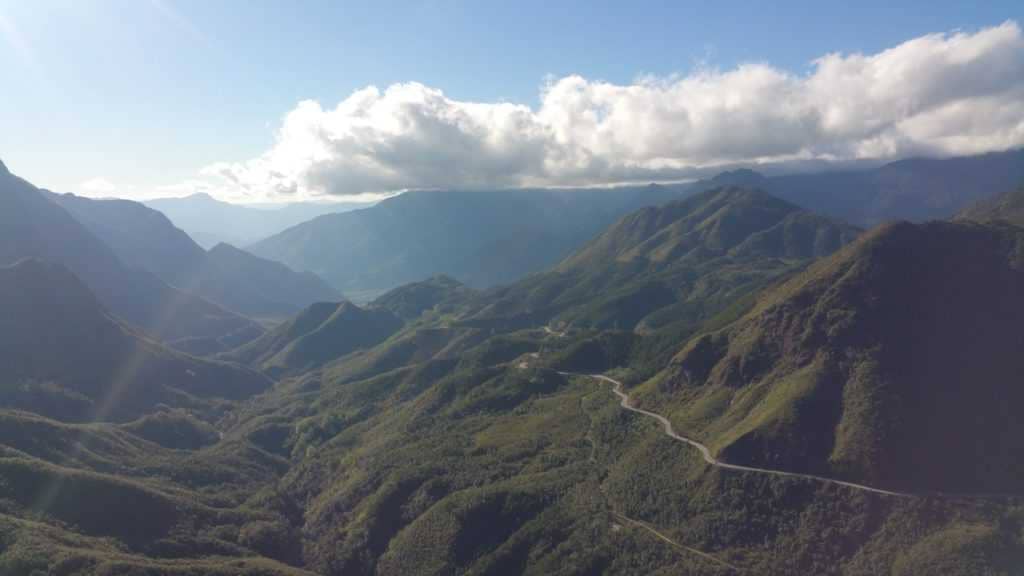 The Route
The route we took can be altered, shortened or lengthened depending on how much time you have to explore. We spent two weeks riding 1500km around Northern Vietnam and could have easily extended this by another week or two. If time is on your side, slow down and shorten the distances you ride between towns. Take small back roads to ethnic minority villages. Make the most of regular pitstops and hang out in a place longer after eating your bowl of pho. Savour every moment.
Leaving Hanoi we took an alternate way to Sapa, staying the night in the towns of Nghia Lo and Than Uyen as we rode past some of the most spectacular rice terraces you will ever have the chance to see.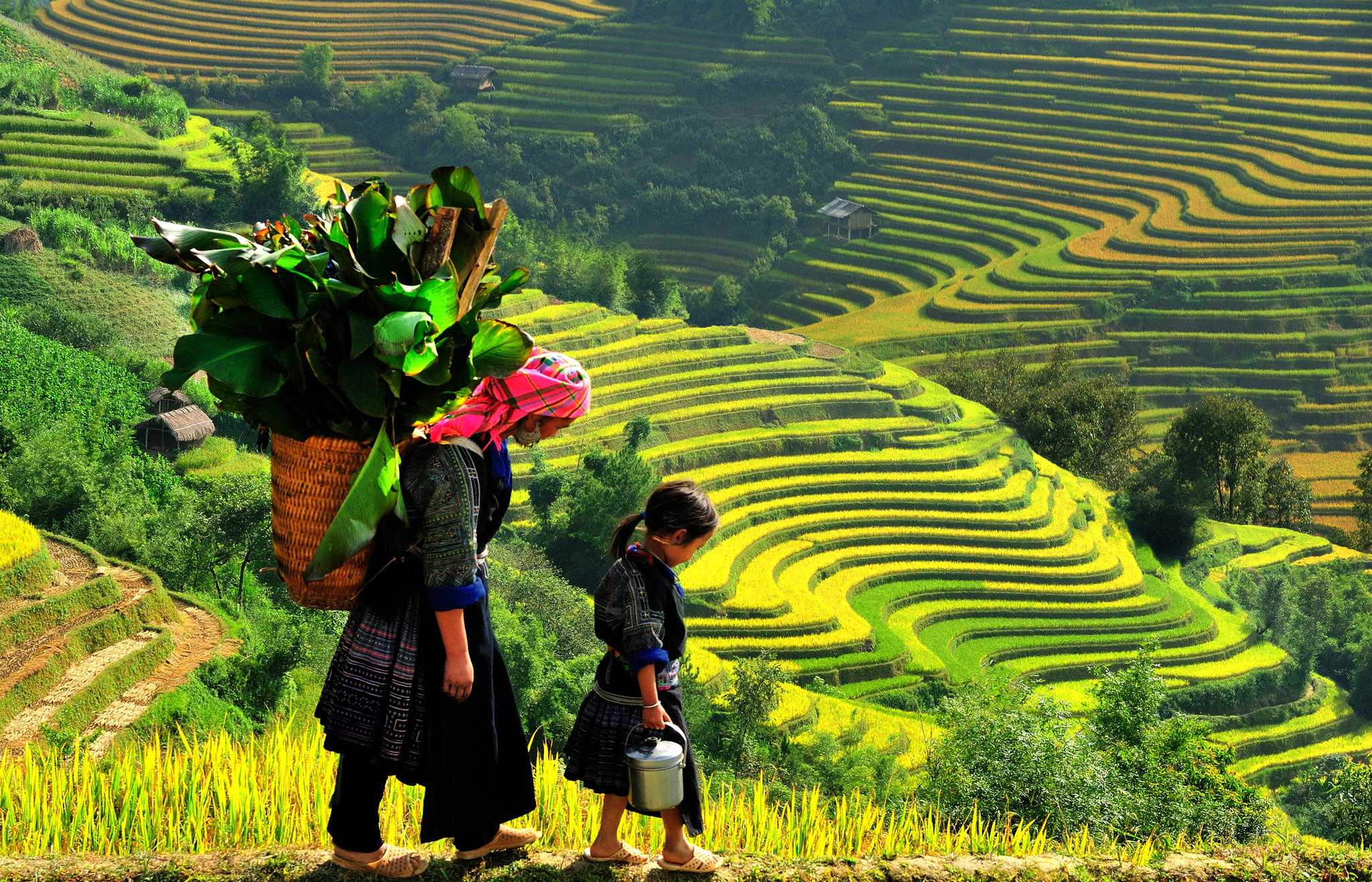 Rice terraces as far as the eye can see near Than Uyen.
A must-do alternative, if you have not already been, is to begin your trip heading to Mai Chau. This bucolic oasis offers a perfect relaxing environment, with just enough activities to ensure you never get bored. From there you can ride to the historic town of Dien Bien Phu before cutting across to Sapa.
It is all too easy to fall in love with the gorgeous mountain resort town of Sapa, where you can climb the tallest peak in mainland South East Asia, Fansipan, or trek to visit hill tribe villages. Extend your stay as long as you wish before breaking up your ride towards Ha Giang, with a stopover at the famous markets in Bac Ha and a night in Coc Pai. More rice terraces to please the visual senses, as well as some sensational mountain passes along the way will slow your pace down as you constantly stop to bask in the glorious views.
The provincial capital of Ha Giang is an interesting destination and has the feel of a true authentic town yet to be exposed to mass tourism. It is here where you will need to purchase a " Permit To Enter The Border Area ". This allows you to ride deeper into the Ha Giang province, and it is a legal requirement to possess one if you wish to avoid any trouble with the police. Many guesthouses and hotels won't let you stay if you don't have one either.
Now here comes the part that will leave you breathless and in constant awe – The Dong Van Karst Geopark. Containing 2356km² of limestone formations, 17 ethnic minority groups and Southeast Asia's deepest canyon, Ma Pi Leng, this section is the most surreal riding anywhere in Vietnam.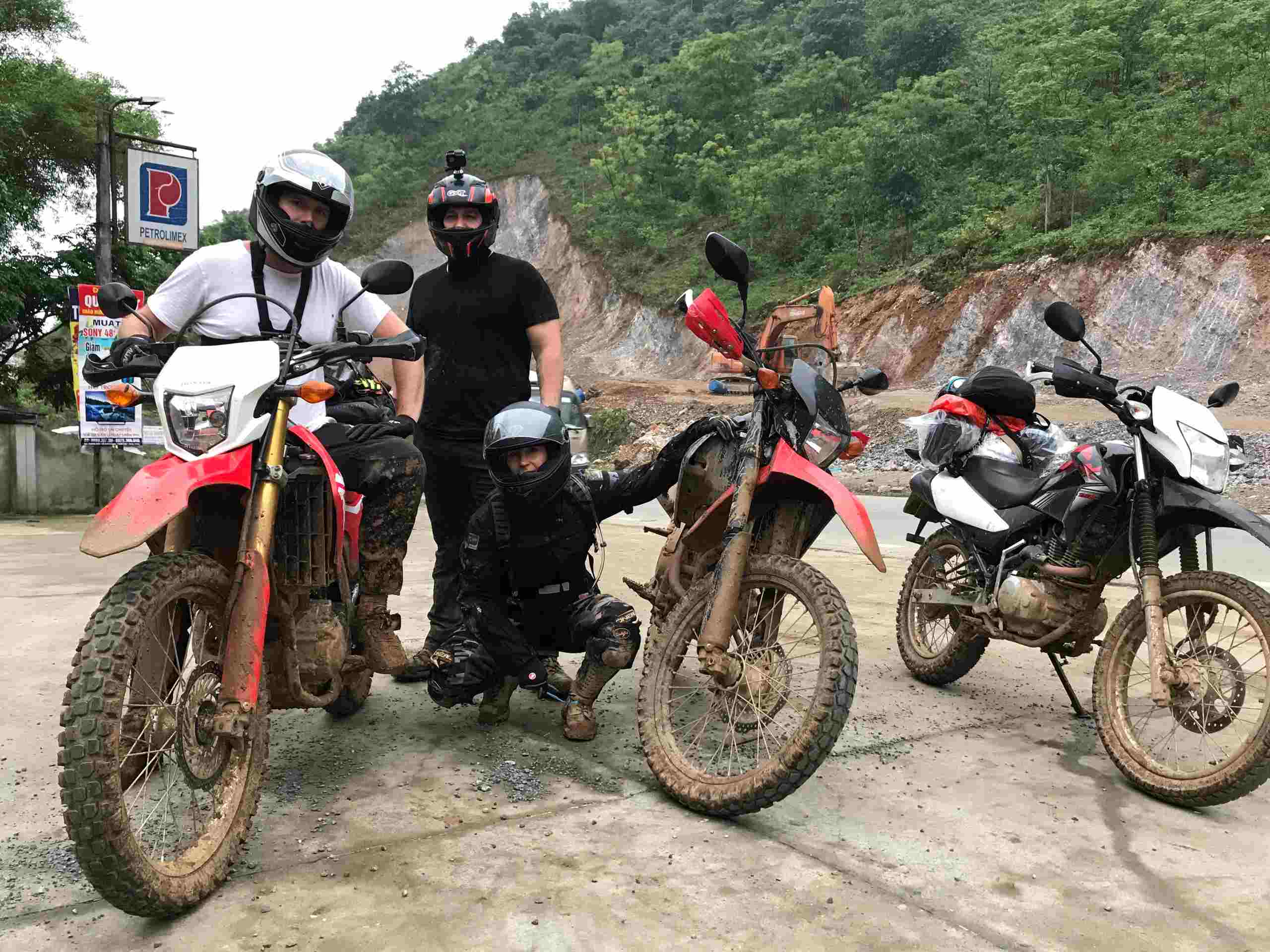 Passing through Meo Vac is like entering a concrete village from the Soviet-era, but it is not without its charms. From Meo Vac make your way to the riverside town of Bao Lac. The jagged peaks fade away and merge into steep forested hills and rolling farmland. Enjoy the green pastures and meandering waters all the way to the industrious city of Cao Bang.
Cao Bang serves as a stepping stone to the second largest waterfall in Southeast Asia – Ban Gioc Falls. These thundering cascades straddle the border of Vietnam and China and tourists can visit the misty torrent from either country.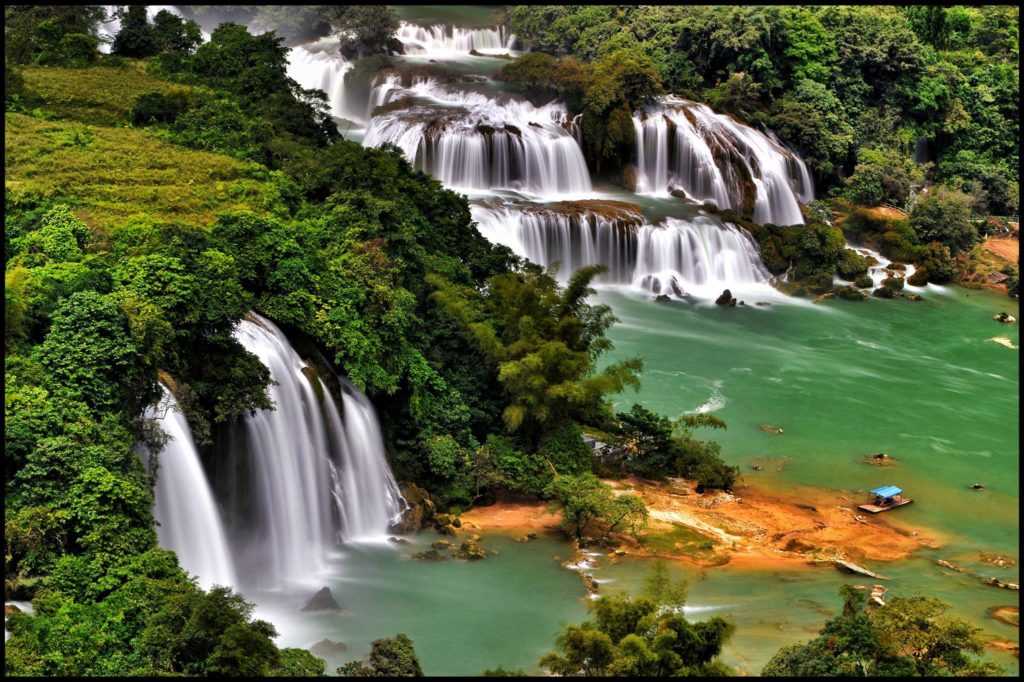 After so many days of constant riding bliss, a brief respite at the lush Ba Be Lake in the Ba Be National Park is the perfect end to the Northern Vietnam motorcycle adventure. Spend a few nights relaxing in a traditional homestay and trek deep into the national park, where you can meet families from a number of ethnic minority villages.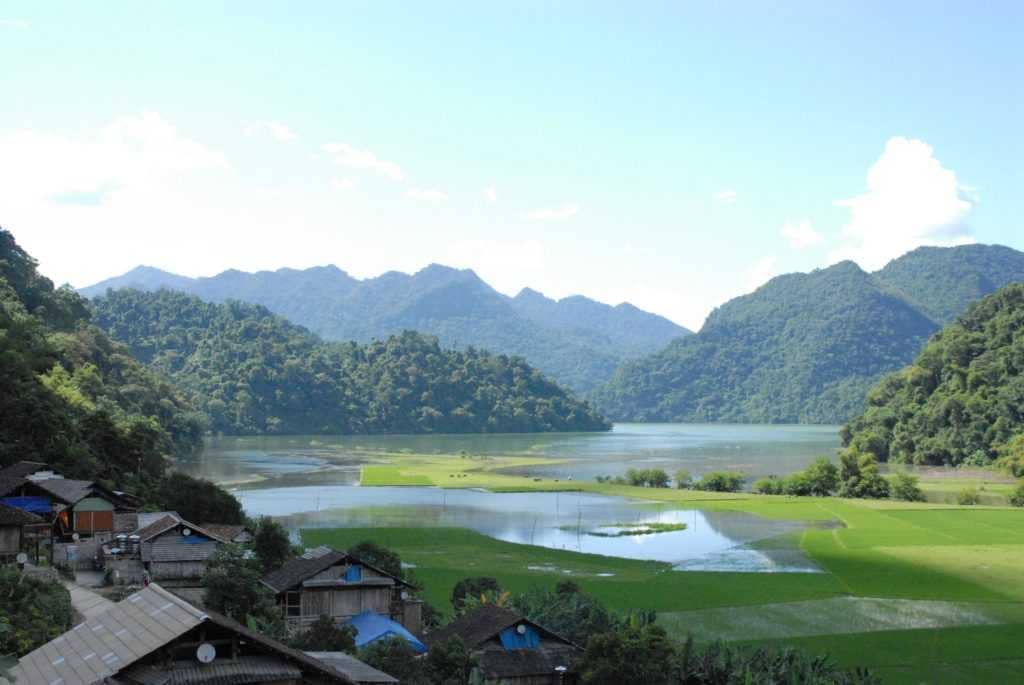 The final stretch to Hanoi requires intense concentration due to the overwhelming amount of kamikaze traffic on the roads. But after arriving in the bustling cultural capital the sense of satisfaction will be immense. The far North of Vietnam, along the border region with China, is the best riding you can do anywhere in Vietnam, Cambodia, Thailand and Laos. No other region in Southeast Asia is comparable to its stark beauty. The Northern Vietnam motorcycle adventure will be one journey that can never be forgotten.
Please Click Here to see more tour details