FULL DAY CU CHI TUNNELS AND HO CHI MINH CITY TOUR BY MOTORBIKE
updated:
07/10/2017
0 comments
From this full day motorbike tours in Saigon, you will learn about the struggles underground during the Vietnam War from a local perspective. Tour the infamous Cu Chi war tunnels and soak up vibrant modern life in Ho Chi Minh City. This insipring and evocative day out in Ho Chi Minh City will show life during the Vietnam War from a local perspective. In addition, there are numerous fascinating sights to explore in Ho Chi Minh city, from grand Buddhist temples to lively hectic street markets.
---
Full day Saigon City tours and Cu Chi Tunnel tours by motorbike – Tour detail: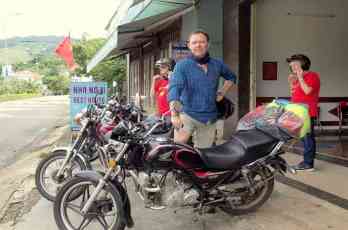 We start to ride to the famous Cu Chi tunnel system which offered a safe haven for soldiers and thousands of local civilians during the Vietnam War. Watch an enlightening video explaining its complex construction and then spend the next hour exploring a maze of tunnels.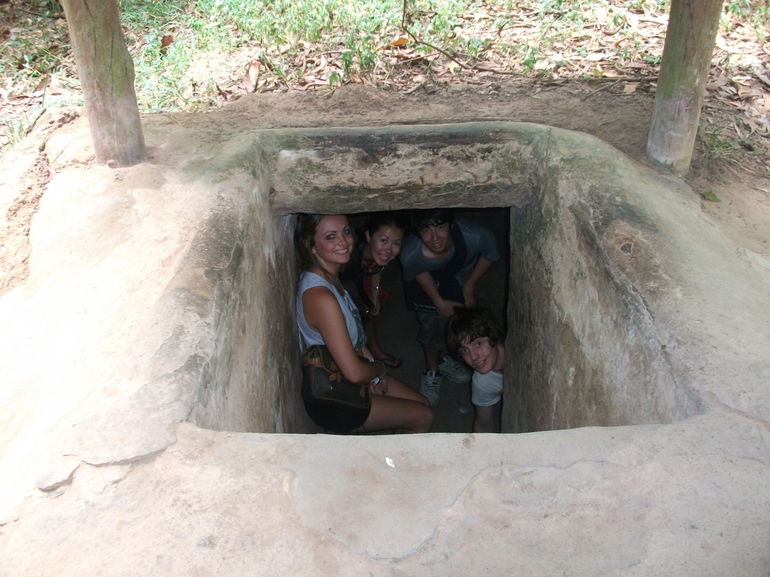 On display are booby traps, the remains of a US army tank and huge craters left by American B52 bombs. It also contained small houses, schools, hospitals and even weapons factories. You will ride back in the city for lunch and the chance to discover some of Ho Chi Minh's most attractive colonial buildings such as the Cathedral Church.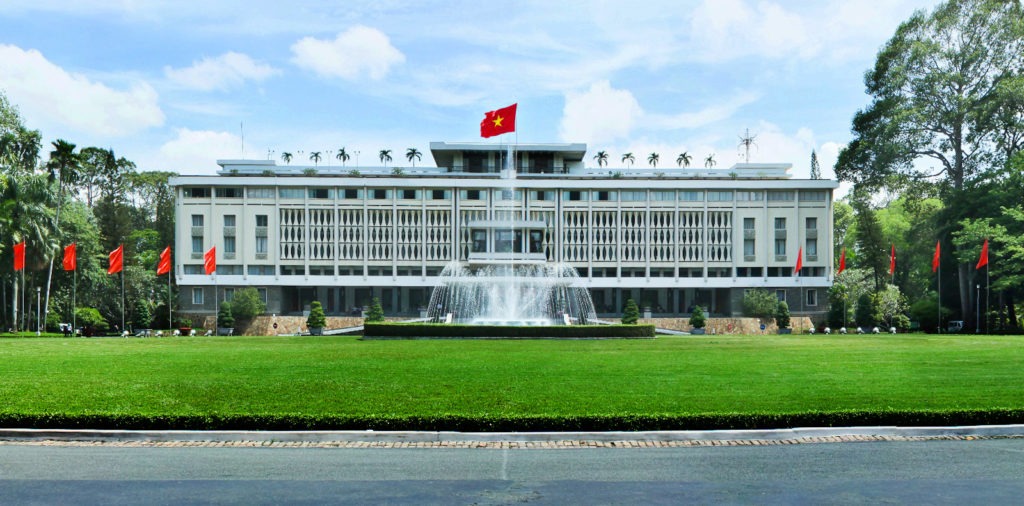 You can then explore at will. See the ornate Taoist Jade Emperor Temple or the Independence Palace. Other not-to-be-missed attractions include Ben Thanh market which is a hive of frenetic commercial activity. A walk through lively Chinatown is a great way to end your day on the streets of Ho Chi Minh City.
Saigon City tours and Cu Chi Tunnel tours by motorbike
– End of services –
For more tour in Southern Vietnam, you can see more at here.
FULL DAY CU CHI TUNNELS AND HO CHI MINH CITY TOUR BY MOTORBIKE




Rating:

9.8

out of

10

based on

373

reviews.
* ACCOMMODATION:
– We endeavour to select a combination of good quality hotels that reflect the character of the local area as well as being as centrally located as possible, all the while striving to keep the cost affordable.
– Your trip will stay in a range of hotels / guesthouses with standardized quality.
– Please be aware that some hotel rooms, especially those in major urban centres or older cities, may be smaller than what you are used to in other parts of the world. Standards and ratings may also be different to your home country.
– Rooms are en-suite and either twin- or triple-share, depending on what you have booked. If you are a solo traveller, you will always be sharing a room with someone of the same sex otherwise you can pay a supplement to possess a single room
– If you are traveling as a couple and would prefer to have a double bed, please officially request a double room with us. We never presume that two people traveling together are a couple, even if you share the same surname, unless informed otherwise.
* MEALS:
– Your included meals are detailed in the 'More Inclusions' section of this document.
– Breakfasts are included every day in the hotel (except on the first morning). They are usually 'continental breakfasts', which are typical in most countries. A typical breakfast may consist of cereals with milk or yoghurt, bread, croissants, cold meats, cheese and a range of spreads, with fruit juice, tea or coffee to drink. It is rare to get a hot breakfast in Asia, though on some occasions there may be some hot food available as well.
Included evening meals are in local restaurants or accommodation places, and are either two or three courses. In most cases table water is provided with the meals, and if you wish to purchase additional drinks you can do so at your own expense.
– If you have any dietary requirements we will make every effort to cater to your specific needs as long as you advise your travel agent when you book, or make note by email before you set out. But please be aware that although we will do everything in our power to arrange it, we cannot guarantee that every restaurant we use will be able to cater to all dietary needs, particularly in Asia. We also cannot cater for tastes or dislikes, as most of our included evening meals feature a set menu.
* Ten Tips to Survive Vietnam's Traffic:
+ DON'T spend hours waiting to cross the street on foot: that constant tide of traffic won't stop until late at night, so
+ DO as the Vietnamese do: take the plunge and inch slowly across. Observe the Miracle of the Red Sea, as the traffic parts like magic, flowing smoothly in front of you or behind, meeting up again on the other side.
+ DON'T make any sudden or unpredictable movements: freeze if you have to, but never lunge forward or backward towards the safety of the sidewalk. In fact, you can do just about anything, but do it with conviction!
+ DON'T forget, if you're riding or driving, to look where you're going – all the time: if you hit anything in front of you, then it's your fault.
+ DO give way to any vehicle bigger and noisier than yours. Trucks and buses are particularly dangerous: often old, sometimes unsafe and usually all over the road.
+ DO watch out for unfamiliar obstacles: water buffaloes, rocks of various sizes, broken-down trucks…, people sitting in the road, missing bridges, girls in ao dai cycling five abreast, slow-moving mountains of farm produce, dog fights, impromptu football matches, piles of building materials – and almost no light on anything at night..
+ DON'T hesitate to take evasive action – even if this sometimes means leaving the tarmac or coming to a dead stop.
+ DO try to avoid getting involved in one of the all-too-frequent minor accidents that plague Vietnam's roads (and the major ones as well, of course), but if you are unlucky,
+ DON'T lose your cool, in spite of the interference of the large and vocal crowd that may gather: try to settle things amicably and swiftly. Sometimes, paying a reasonable amount of money will save you a lot of hassle.
+ DO remember that the only rule is: you're not allowed to bump into anybody… irrespective of what they did or should have done, or of what the road signs or traffic lights were telling them to do. Some people still seem to think that anything red means forward, comrade
* Tipping for guides & mechanic:
Our crews never expect tips themselves and will not ask for any; that's not what friends do! However, so if you are really satisfied with all of what they did for you, please don't mind tipping them a bit with a normal norm of US$ 7 – US$ 10/person for a guide per day and US$ 3 – US$ 5/person for a mechanic per day. (just don't forget Mum's souvenir).
Inclusions
Motorbike (Honda/Suzuki/Yamaha)

English speaking tour guide

Lunch

Entrance fees

1 water bottle per person.
Exclusions
Drinks and Meals (not specified)

Tips and Personal Expenses.
VIEW ROUTE MAP